Eden LED lighting introduce NEW F1 track light into the market. with Version 6 Citizen LED , light efficiency can reach 120-130lum/W.
Good design and performance with attractive price, you should have a look.

1. Features:

New F1 track light with its Adapter 6063 brused aluminum alloy as body materials, better for heat dissipation, Citizen Version 6 COB LEDs as light source, higher lumen, higher CRI,
lower thermal resistance, isolated constant current LED driver, flicker free and dimmable. Both lens and reflectors are available for this lamps,
This type track light can give us more choice for the beam angle and the lighting.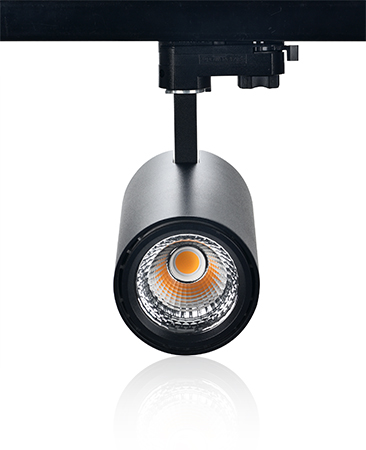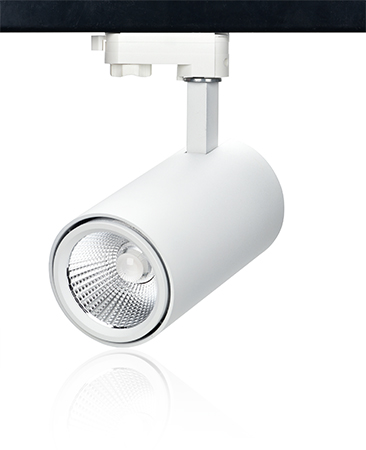 2.
Parameter:
Body materials

6063 brused aluminum

track adapter

Global/Powergear

Phase

3phase/1phase

Housing color

Black/White/Silver

LED brand

Citizen/CREE

LED efficiency

90-120lm/W

Color&Kelvin

2700/3000K/4000K/5000K

CRI

80+/90+/97+

Macadam

within 3 step

Beam angle

10°/20°/30°/60° (lens),

LED driver

Tridonic/Philips/HEP

12°/23°/36°/60°(Reflectors)

Voltage

AC200-240V/AC100-240V

Power factory

>0.95

THD

<15

Dimmable

DALI/TRIAC/0/1-10V/ZigBee/RF/DMX

LED Wattage

27W

Lamp wattage

31.5W

Working Temp.

-20-45degree

Light span

50000hours

3. Advantage:
F1 track light with its 6063 brused aluminum as body materials, unique design make better air convection, heat dissipation and excellent thermal performance, less heat, long lifespan and lower light decay.
Higher lumen efficiency: with Citizen Version 6 COB LEDs as light source, Aluminum alloy reflector and high efficiency driver make the lumen efficiency 90-120lm/W @CRI80
High CRI for your reference: 2700K/3000K/4000K @ CRI80+, 90+, 97+ is available, more choice for your projects, better for your clients's experience.
Dimmable and Flicker free, DALI/TRIAC/0/1-10V/ZIGBEE/RF/DMX dimmable and flicker free for your selection, smart control and easy do it.
4. Drawing: